VeganCowboyScientist.org . Santa Monica / L.A Calif: Famous Friends with Wonderful Hearts Continued . Home
---
Wonderful Hearts are found in some Famous Friends! -- Continued!
L.A.and Santa Monica Fall 2001:
Photos of my Labors, Friends and Fun of this Trip! (Sept 27 - Dec 4 2001)
At University of Southern California - L.A.Times Health Expo.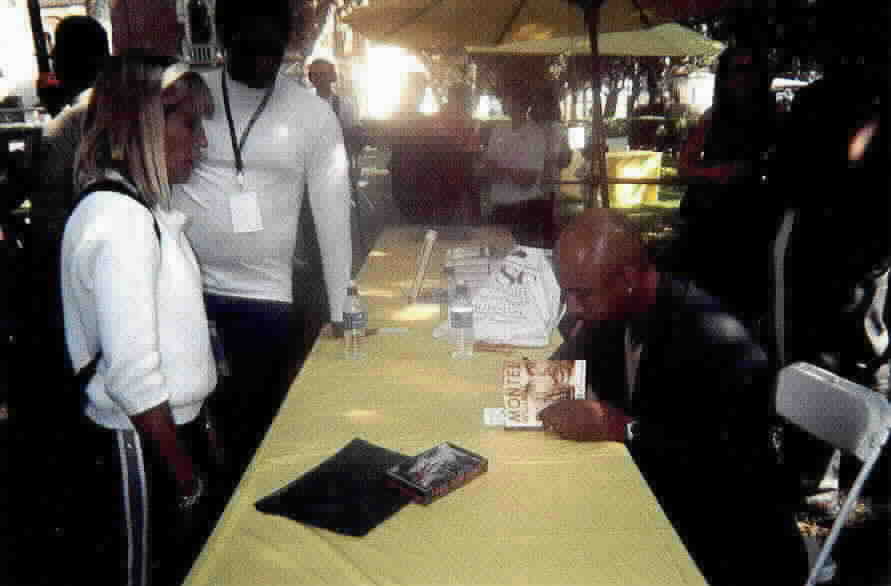 Nancy Yaeger , Founder of M.S. Awareness Foundation, with Montel Williams Founder of the Montel William M.S. Foundation, are here sharing with each other their understanding, labors and successes with M.S.
All participants were strengthened with the great information each contributed and with the moral courage gained in such a gathering of real experience, genuine caring and great minds.
Watch out World! the real healing is happening because of humblest of people with simplest truth, purest experience and real life knowledge and real love! -- it is not in the troublesome drugs, destructive surgeries, or endless treatments and eternal trials fraught with empty promises, but enormous profits!

-- -- --

"The human body is still its own best physician! All we of the human species have learned to do, is to violate it with our worst foolishness! then interfere with its healing with our best stupidity!" -- TLRodgers 10/7/01, USC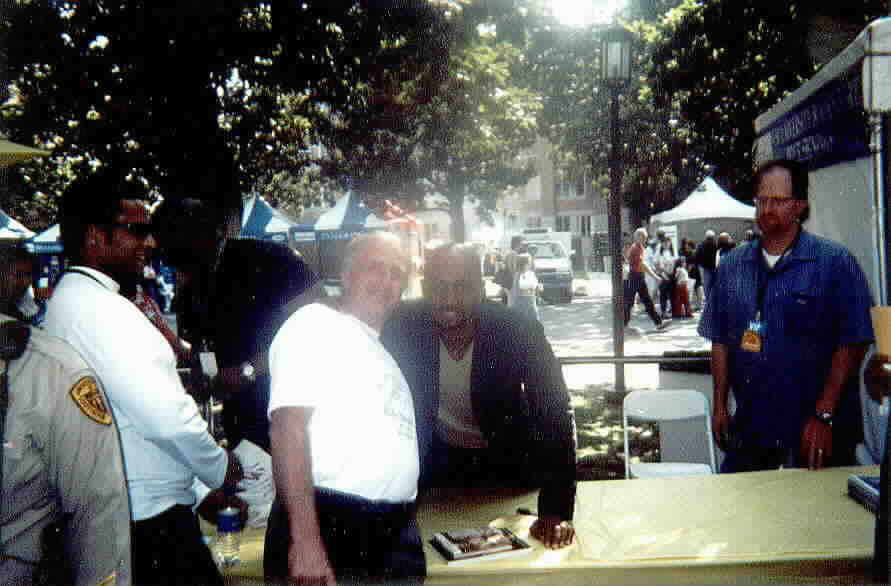 Sorry for the "aura" interference, but what can two awesomely radiant, caring hearts, put close together otherwise do?
-- What do you mean? "Bring a better camera?!!" -- Now, why didn't you suggest that to me before?! -- and I thought it was my overwhelming spirit added to Montel's! -- Well, dah on me!

This page is still under construction!
-- More to come!
---
Return to previous page-- Famous Friends Wonderful Hearts . More Santa Monica L.A. Photos