VeganCowboyScientist.org Speaking Schedule -- History 2001 Schedule History 2002 . Back to Current Schedule .
---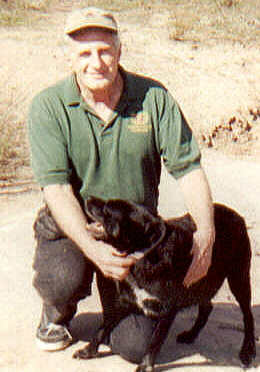 Schedule History 2001: Travel, Classes and interveiws history:
---
Past entries are held here temporarily for contact resources and to demonstrate the quality of activities provided by our wonderful participants. Also see: Major Events History (LifeSave & VeganCowboyScientist)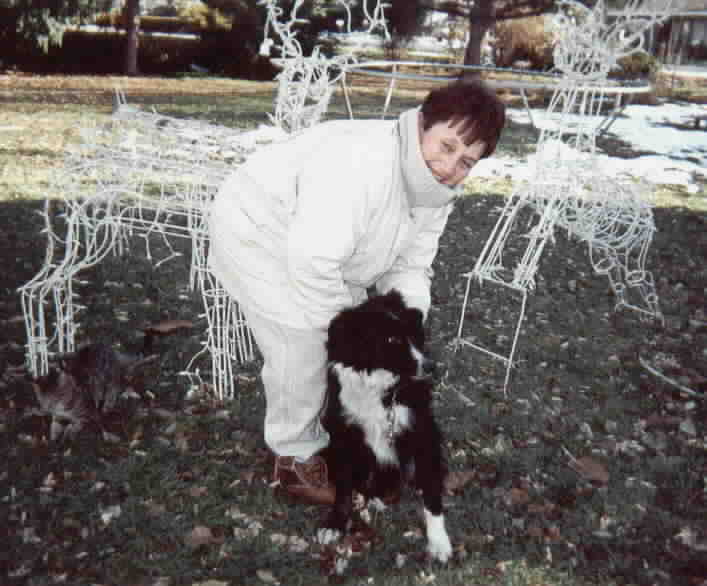 ---
My kind, patient, people-and-creature loving, supportive wife Betty, in her fluffy warm "Space Shuttle" winter suit on this very cold day at home, with Tipper (our dog) and P.J. (one of our family's kitties) -- all lovingly greeting me just as I drove in from sunny and warm L.A. California!
She sacrifices her time lost with me for you! I now realize I married a kindly "Earth Angel!" She cares for me! She cares for all life! -- and most of all, she cares for you! Back to last read
---
Since Friday Dec 7 2001:
I am back home for the moment to enjoy the company of my wife, family and all my other faithful and patient "critters"; to do some more work at home and take care of home and family obligations. But I anticipate going back South again to Cedar City and Saint George the next week or two -- and possibly on to teach in Las Vegas and return to LA for more Zoonotic and Fluoridation education work there again -- if I can make needed expenses -- so please check back!
I have been in Southern California where it has been reasonably warm, but at home the cold has made several hard hits so my gracious and patient wife, greeting me all bundled up to stay warm, looks as if she just stepped off the space shuttle, in the same moment that I have driven up and climbed out of my road weary, but comfortably heated old Plymouth Voyager, in short sleeves! -- but driving in the last two day's northward travel with the car's heater turned all the way on!
Thankfully our dog, Tipper and Kitty have their warmest coats on already! (But I think the Lawn Deer are feeling the cold wind cut right through! But they are tough as Iron, you know! -- "OK, you're right Honey! It was a dumb joke! I know they really are just iron!" It is us delicate humans who are not!) Here is some sharing of my efforts in the two months I labored for friends in LA/Santa Monica California:
1. Go to WaterAndLife.org and see activities in Links under "Santa Monica" (Fluoridation issues)
2. Also some other fun accomplishments and efforts are demonstrated with some "handsome" fellows and beautiful lasses in photos and text here. David Hyde Pierce (of "Frasier"), Montel Williams (for M.S.), Marilu Henner & more! -- Famous Friends -- Wonderful Hearts (tlr 8 Dec 01)

Special new class and potluck! South-West Ogden:
New Vegetarian Cooking Class and Potluck in South West Ogden:
April 6 Lecture was: "Disease and Dying - The Animal Connection!"
Good Earth at 1050 W Riverdale, Riverdale, UT is hosting vegetarian education and cooking
classes See EatVegUtah.org/OdgenPotluck.htm Cost is $10.00 which includes lunch.
If you know of anyone interested please have them sign up at Good Earth. -- Limited seating.
There are monthly potluck-socials also anticipated at Good Earth
Thank You,
(allrobles@hotmail.com)
---
Past: Plan to come see us at Utah State Fair Sept 6 -16 in the Market Building, Booth #61 (half way in on north side of north most isle) We will have a bounty of papers, books and materials (at no required cost) to help you.
So for the rest of this month (Aug) and into next (Sept) I will continue try to stick close to home as I work taking care of my continuing family needs and also take time to work on preparing for our Utah State Fair Sept 6 -16 and then hopefully get to our sincere California LDS Vegetarian and other wonderful families that will attend LA's VegSource Event Sept 28, 29 & Oct 1 and World Fest -VanNuys Calif Sept 30.
I am trying to make enough clear to fund that required travel and get of our books and hand out materials printed, so as to be able to teach along the way down and back and still do all other individual presentations and still meet everyone's requests or needs here.
I have been struggling to let the people of my own community of Utah and all the West know of our efforts, and become aware of our associations with wonderful friends throughout the area, the West and the World, and still go to those more enthusiastically and graciously requesting our presence, expertise and educational info and skills like the mom's in California and the rest of the Country. It is our desire to help connect everyone who is searching, studying or attempting to change and live a healthier lifestyle. I will stop my work at home, as I am able, when asked to make short day or weekend trips. If I can answer any pressing question or be of help, I will try. So feel free to contact or call. -- TLR, Aug 26

---
Past: This Week I will be at the Washington County Fair, Wed, Aug 8 thru Saturday Aug 11 in Saint George/Hurricane Utah area!
Look for our booth (# G -11) listed as LifeSave, and VegetarianCowboyScientist, LDSVegetarians, Millennial Children and Millennial People.
Following that, I will be at the Hurricane Library, Monday Aug 12, Noon until 6pm and the Saint George Library, Tuesday Aug, 13 Noon until 6pm. And then follow up with small classes with friends in Saint George.
(Second Website for Washington County Libraries Dept - Saint George)
(See Saint George contacts below or at: VeganEating.org/SouthernUtahPotluck.htm ) -- TLR, Aug 6 2001
---
Past: For the rest of this month (July) and into next (August) I will continue try to stick close to home, as I work on taking care of family needs while preparing for World Fest -VanNuys Calif, Utah State Fair and other presentations. I have been working to let the people of my own community, Utah and the West know of our efforts and be aware of our associations with wonderful friends throughout the area and help connect everyone who is searching, studing or attempting to live a healthier lifestyle. I will stop my work at home to make short day or weekend trips as I am able. Please feel free to call if I can answer any pressing question or be of help.
I am making another trip to back to Saint George Utah on the 27th thru 30 of July. See details onVeganEating.org/SouthernUtahPotluck.htm (or see Saint George contacts in old schedule texts I have retained below)-- TLR, 25 July 2001
---
Past: For the next month (July) I will stick close to home, as I work on taking care of family needs and work on our parade presentations and all of our 4th and 24th of July programs. We desire to let the people of my own community and the West see and be aware of our associations with wonderful friends, and help connect everyone searching and trying to live a healthier lifestyle. I will however make short day trips as I am able. Please feel free to call if I can answer any pressing question or be of help.
I am making a short trip to back to Saint George Utah on the 22th and 23th of June. See details on VeganEating.org/SouthernUtahPotluck.htm (or see Saint George contacts in old schedule text I have retained below) -- TLR, 14 June 2001
---
Past: Beginning again Thurs May 17, 2001,-- after our Provo Potluck and Class -- with my dear friend and SPECIAL GUEST: Reed Benson -- See Below-- and after our Bountiful Area Potluck and Class,
I will be headed back to speak several times more in Saint George,Utah! I anticipate making myself available there to talk to everyone for the weekend

I will try to keep contected through Denley or Jan Fowlkes at Country Herbs Store on 7th S. one block east of Bluff Street

Then continuing through weekend we will visit and lecture within the Saint George, Hurricane, Washington County area, -- then if needed, on to Beaver Dam Nev, Mesquite, Bunkerville, Overton (You might want to contact Brent and Irene Hauver of Valley Herbs and Health in Overton Nevada -- Even if I don't get there, they are greatest help in that area anyway!). I may possibly go on to Las Vegas for a day (to visit briefly Dr Royal and other friends etc). Then I will return through Saint George again; then Enterprise, Cedar, Beaver, Fillmore, Richfield, Manti and areas north on the way back home.

If you are in any of those areas you can contact me by phone as I travel and I can tell you what arrangements may have been made for classes in those communities.
Also check back here and I will try post what I can from my lap-top computer to keep this schedule up to date.
We are a little open ended on the time but it may all be within the period of 5 days

First check back here, then if necessary call me at 801-298-9095 anytime and while I am traveling (Note: my phone will not ring or be answered unless an unblocked caller I.D. is presented!)

---
Past:
Coming Up This Next Month!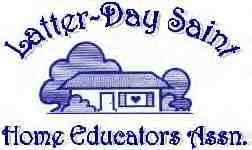 ..LDSHEA.org
Latter-Day Saint Home Educators Association
10th Annual Conference
Friday, June 8, 2001
South Towne Exposition Center
9575 S. State St., Sandy UT 84070
LDS Home Educator Association - Program - Registration

I will have an information and supportive materials table for:
LifeSave Biological Research and Education Utah/USA/Int'l, (Undoing A.D.D. Nourishing the child and their brain!),
Diet Decisions for LDS and LDS Vegetarians Support (The how to do it right and have help!), and
Dr Ann Blake Tracy's publications: Prozac, Panacea or Pandora, The Aftermath, etc. (What not to do!).
We (both) will be available to answer questions and help give you courage and support during the conference.
---
---
Past:
Notice on Radio Show Schedule:
The last show which was set for Feb 24 was changed by the radio station and us for a time sensitive and appropriate discussion on critical legislative issues at our Utah State Capitol. Our legislature was in session and dealing with some serious bills. As our own and our children's future rights and freedoms were in the balance we were more than agreeable to the preempting of our program by the legislative discussion.
I will post here the time of the re-schedule of that show as described below as soon as it is set. Please check back again - But, in the meantime, please see the information, new posting, links and classes listed below.
Disease does not care about politics or radio re-scheduling!
---
Third Program on CJD and BSE
Tune in to K-Talk Radio (KTKK, 630 AM Radio) again this
Saturday Feb 24 at 7-9pm, R.J.Hender / Sherlock A Collins Shows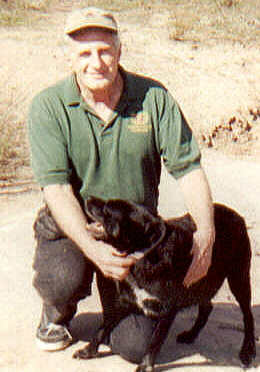 Interview: Mr Thomas L Rodgers (the "Vegan Cowboy Scientist")
Subject: Bovine Spongiform Encephalopothy (Mad Cow Disease).
Mr Rodgers will also have phone hook-up to other national specialists in the field. They each will speak to its reality, evidence and incidence in our own communities. Then will respond to your questions.
You can hear it at KTKK, K-Talk Radio, live on the net at www.k-talk.com

Call in phone numbers to K-Talk Radio:
Salt Lake City 254-5855, Ogden 670-5855, Provo 470-5855
801-254-5855
(Interviews Scheduled Sunday Feb 11, Saturday Feb 18 and Feb 24, all at 7-9pm)

Mr Rodgers had put together a conference, on BSE and CJD, at Weber State University over 3 yrs ago, bringing together national scientists, research specialist and victim's families; then duplicated it, in part, at BYU the following year. Dr Hansen and Mel Steiger of our Sunday Feb 11 show were included as profound presenters and participants at those enlightening human biology and disease education conferences. Seldon Rampton of Saturday Feb 18 show provided his co-authored book Mad Cow USA for our conferences and

*This Coming Weekend: "We are Mad overMismanagement! -- and Mad Cow!

A continuing and important segment of our program on BSE, TSE, CWD, and CJD is scheduled for Saturday Feb 24:

We anticipate that Sheep Ranchers Larry and Linda Faillace will be phone linked to our Saturday program from Vermont.
They have operated a sheep ranch, producing milk for cheese with one hundred animals and have experienced the bureaucratic interference, indifference, difficulties and errors surrounding their operation and the threat of the sheep form of spongiform encephalopothy and the destruction of their herd. They are accessible on a mailing list of sheep growers concerned over this issue via SaveOurSheep@CoolList.com
We also are working to have an interview with a courageously vocal Texan, Terry Singletary who has been directly effected by the loss of a family member.
-- So be ready for some rough truth "shot straight from the hip" the only way honest old sun burnt hard working cowboys, shepherds, ranchers, dairymen, farmers and just plain down- to-earth country folk know how to give it!

w w w

We anticipate additions (from our past conferences, and more) of those local and national scientists, specialists and affected family member participants to our roster of radio guests.
So return here for updated postings as we continue arrangements and as subsequent programs approach.

So, please check back.
You also might find some importance and interest in other (but associated) areas of our research and education efforts which are also of current concern: WaterandLife.org See also the Algae Caution treatise as well. We do not require your agreement in our statements, but hope you will give all fair thought.

VeganCowboyScientist.orgKTKK Radio Show History


More CJD - BSE Posting

5 August 2001 Houston Chronicle: Mad cow disease: Could it be here?
Terry Singeltary gets attention of "experts!" [backup]

28 March 2001 New Scientist Magazine: "Suspect Symptoms" Terry Singeltary's Mother's story

Fast Loading text: "Suspect Symptoms"

---
Links of Importance below provided through efforts of CJD Watch.
BSE NEWS
http://www.vegsource.com/wwwboard/lyman/wwwboard.html
CJD NEWS
http://www3.bravenet.com/forum/show.asp?userid=qn99925
CJDWatch message board
http://www.InsideTheWeb.com/mbs.cgi/mb172420
Moms death from hvCJD
http://www.vegsource.com/talk/lyman/messages/7252.html
'MOMS AUTOPSY REPORT'
http://www.vegsource.com/talk/lyman/messages/7548.html
CJD/BSE aka madcow disease in the U.S., please let me count the Ways$$$
PLEASE READ THIS...
http://www.whale.to/v/cjd2.html
SOMETHING TO CHEW ON
http://www.bmj.com/cgi/eletters/319/7220/1312/b#EL2
http://www.bmj.com/cgi/eletters/320/7226/8/b#EL1
also;
http://www.spiegel.de/spiegel/0,1518,119306,00.html
Diagnosis and Reporting of Creutzfeldt-Jakob Disease
T. S. Singeltary, Sr; D. E. Kraemer; R. V. Gibbons,
R. C. Holman, E. D. Belay, L. B. Schonberger
http://jama.ama-assn.org/issues/v285n6/ffull/jlt0214-2.html
Tom (Pringle, Phd.) from mad-cow.org/ had the last word.
I was glad of that, hate for the same
boys at CDC to always get last word
in all the time;
http://www.mad-cow.org/00/feb01_news_mid.html#mmm
thanks,
TSS
Shortcut to transcript and articles from T.S.S. of CJD Watch (in fast loading text)
return to top
---
Note URL changes (need to change above affected URL as time permits)

Subj: HELLO TOM, change of URLs for mad cow data...........TSS
Date: 9/7/01 11:55:47 AM Mountain Daylight Time
Terry S. Singeltary Sr.
To: Zoonoses@aol.com

hi Tom,

thought i would let you know there have
been THREE link URL changes.

you have them as;

CJD NEWS
http://www3.bravenet.com/forum/show.asp?userid=qn99925

CJDWatch message board
http://www.InsideTheWeb.com/mbs.cgi/mb172420

28 March 2001 New Scientist Magazine: "Suspect Symptoms" Terry
Singeltary's Mother's story
Fast Loading text: "Suspect Symptoms"

''WILL NOT LOAD''

==========================================

ALL OF THE ABOVE HAVE CHANGED TO THE FOLLOWING;

NEW SCIENTIST

SUSPECT SYMPTOMS HAS CHANGED TO '''HOT TOPIC'''

SUSPECT SYMPTOMS;

This is the online version, with the hard copy
editorial on page 3. added. you can get
hard copy at barnes and noble...

NEW SCIENTIST MAGAZINE 4/02/01

NEW SCIENTIST EDITORIAL PAGE 3

MAD SHEEP DISEASE?

IF THERE is one categorical pronouncement you
can safely make about prion diseases like BSE
or CJD, it is that one should not make
categorical pronouncements. "British beef is
safe" and "there is no BSE in Germany" come
to mind. Now there are two more: "scrapie is
safe", and "people don't catch sporadic CJD". Scrapie is the most
widespread prion
disease, infecting untold numbers of
sheep worldwide. Sporadic CJD is the
old-fashioned pre-BSE kind that is supposed
to happen spontaneously in unlucky people.
But a surprise observation in France suggests
some sCJD cases--though by no means all--may
be linked to scrapie after all (see p 4).

For years, British authorities asserted that
BSE was harmless because it was a form of
scrapie. In fact, the only evidence scrapie
is safe is some broad-brush epidemiology, good
as far as it goes but unable to reveal
occasional risks for some people from some
sheep. Alarm bells should have rung in 1980
when researchers gave monkeys scrapie by
feeding them infected brains. But that
research, like so much other work on
prion diseases, was never followed up.
We still have little idea what BSE does
in pigs and chickens. The Queniborough
vCJD outbreak (see p 5) would be easier
to understand if we knew how much brain
we must eat to be infected. As for scrapie,
it shouldn't take a chance finding to
tell us that there may be dangerous sheep
out there.

Suspect symptoms

What if you can catch old-fashioned CJD by
eating meat from a sheep infected with
scrapie?

Exclusive from New Scientist magazine

Four years ago, Terry Singeltary watched his
mother die horribly from a degenerative brain disease.................

full text url follows
By Debora MacKenzie

[[[NEW URL]]]

Suspect Symptoms

http://www.newscientist.com/hottopics/bse/suspectsymptoms.jsp

[[[NEW URL]]]

CJD FOUNDATION NEWS

http://pub6.bravenet.com/forum/show.php?usernum=432758200

[[[NEW URL]]]

CJD Watch AND NEWS message board

http://disc.server.com/Indices/167318.html

HOPE ALL IS WELL, looking at another neck
surgery soon. see my neurosurgeon the 13th.
3rd time should be a charm;-(fuse it all,
and place titanium plate in their, with
OLD DAMN USED SURGICAL INSTRUMENTS).
CANNOT afford new ones, even asked if
i could buy new ones, then let them buy
back from me, if they are so sure of
NO PROBLEM. no go.....

also, NEW MAD COW FEED BAN WARNING LETTERS;

Subject:
U.S.A. 'MAD COW' FEED BAN WARNING LETTERS 'UPDATE' September
4, 2001
Date:
Tue, 4 Sep 2001 09:57:02 -0700
From:
"Terry S. Singeltary Sr." <flounder@wt.net>
Reply-To:
Bovine Spongiform Encephalopathy <BSE-L@uni-karlsruhe.de>
To:
BSE-L@uni-karlsruhe.de




######## Bovine Spongiform Encephalopathy <BSE-L@UNI-KARLSRUHE.DE>
#########

DEPARTMENT OF HEALTH AND HUMAN SERVICES

Food and Drug Administration

Cincinnati District Office
Central Region
6751 Steger Drive
Cincinnati, OH 45237-3097
Telephone: (513) 679-2700
FAX: (513) 679-2771

WARNING LETTER

WL-CIN-9475-01
August 21, 2001

HAND DELIVERY REOUESTED

Barbara J. Hinton, President
The Hyland Co., Inc.
P.O. Box 29
Ashland, KY 41105-0029

Dear Ms. Hinton:

>From 7/24-27/2001 representatives from the Food and Drug Administration
(FDA) and the State of Kentucky conducted an inspection of your feed
mill. The inspection found significant deviations from the requirements
set forth in Title 21, Code of Federal Regulations, Part 589.2000
-Animal Proteins Prohibited in Ruminant Feed. This regulation is
intended to prevent the establishment and amplification of Bovine
Spongiform Encephalopathy (BSE).

The inspection found your firm failed to label feeds that contain, or
may contain, prohibited materials with the required cautionary statement
"Do not feed to Cattle or Other Ruminants". We suggest this statement be
distinguished by different type size or color or other means of
highlighting the statement so it is easily noticed by the purchaser.

Your procedures for cleaning out and/or flushing equipment after mixing
feeds containing prohibited material are not adequate to prevent the
cross-contamination of feeds not formulated to contain prohibited
material.

You should establish adequate procedures and verify that the
flush/clean-out method you use cleans out the remainder of preceding
batches containing prohibited materials. Note: If you flush with feed
ingredients, or sequence with non-ruminant feed, you must also label
these products with the required cautionary statement "Do not feed to
Cattle or Other Ruminants".

The deviations from regulations as noted above cause products being
manufactured and distributed by your facility to be adulterated within
the meaning of Section 402(a)(4) and misbranded within the meaning of
Section 403(0 of the Federal Food, Drug, and Cosmetic Act (the Act).

This letter is not intended to be an all-inclusive list of deficiencies
at your facility. As a manufacturer of materials intended for animal
feed use, you are responsible for assuring that your overall operation
and the products you manufacture and distribute are in compliance with
the law. We have enclosed a copy

Page 1

snip...

http://www.fda.gov/foi/warning_letters/g1650d.pdf

DEPARTMENT OF HEALTH AND HUMAN SERVICES

Food and Drug Administration

Cincinnati District Office
Central Region
675t Steger Drive
Cincinnati, OH 45237-3097
Telephone: (513) 679-2700
FAX: (513) 679-2771

WARNING LETTER

WL-CIN-8748-01

CERTIFIED MAIL
RETURN RECEIPT REQUESTED

August 17, 2001

Mark W. Roesner, Owner/President
Copley Feed & Supply
1468 S. Cleveland Massilion Road
CopIcy, OH 44321

Dear Mr. Roesner:

On 6/19,21/2001 a Food and Drug Administration investigator conducted an
inspection of your medicated feed mill located at 1468 S. Cleveland
Massilion Road, Copley, OH. The inspection revealed significant
deviations from the requirements set forth in Title 21, Code of Federal
Regulations, Part 589.2000 - Animal Proteins Prohibited in Ruminant
Feed. This regulation is intended to prevent the establishment and
amplification of Bovine Spongiform Encephalopathy (BSE).
Our inspection found your firm failed to label feeds that contain, or
may contain, prohibited materials with the required cautionary statement
"Do not feed to Cattle or Other Ruminants"· We suggest this statement be
distinguished by different type size or color or other means of
highlighting the statement so it is easily noticed by the purchaser.
It also revealed that your customer records are not sufficient to track
the distribution of products that contain, or may contain, prohibited
material
The deviations from the BSE regulations, as noted above, cause products
being manufactured and distributed by your facility to be adulterated
within the meaning of Section 402(a)(4) and misbranded within the
meaning of Section 403(f) of the Act.

This letter is not intended to be an all-inclusive list of deficiencies
at your facility. As a manufacturer of materials intended for animal
feed use, you are responsible for assuring that your overall operation
and the products you manufacture and distribute are in compliance with
the law. We have enclosed a copy of the FDA's Small Entity Compliance
Guide to assist you with complying with the regulation. You should take
prompt action to correct these violations, and you should establish a
system whereby violations do not recur. Failure to promptly correct
these violations may result in regulatory action without further notice.
Such actions include seizure and/or injunction.

snip...

http://www.fda.gov/foi/warning_letters/g1646d.pdf

DEPARTMENT OF HEALTH AND HUMAN SERVICES

Food and Drug Administration

Cincinnati District Office
Central Region
6751 Steger Drive
Cincinnati, OH 45237-3097
Telephone: (513) 679-2700
FAX: (513) 679-2771


WARNING LETTER

WL-CIN-9099-01

CERTIFIED MAIL
RETURN RECEIPT REQUESTED

August 16, 2001

Charles A. Holdten, CEO/President
Agri-Mark Farmers Co-op, Inc.
813 Clark Avenue
Ashland, OH 44805

Dear Mr. Holdten:

On 7/10,12-13/2001 two Food and Drug Administration investigators
conducted an inspection of your medicated feed mill located at 6800
Chestnut Street, Sterling, OH. The inspection revealed significant
deviations from the requirements set forth in Title 21, Code of Federal
Regulations, Part 589.2000 -Animal Proteins Prohibited in Ruminant Feed.
This regulation is intended to prevent the establishment and
amplification of Bovine Spongiform Encephalopathy (BSE).

Our inspection found your firm failed to label feeds that contain, or
may contain, prohibited materials with the required cautionary statement
"Do not feed to Cattle or Other Ruminants". We suggest this statement be
distinguished by different type size or color or other means of
highlighting the statement so it is easily noticed by the purchaser.

It also revealed that your customer records are not sufficient to track
the distribution of products that contain, or may contain, prohibited
material

The deviations from the BSE regulations, as noted above, cause products
being manufactured and distributed by your facility to 0e adulterated
within the meaning of Section 402(a)(4) and misbranded within the
meaning of Section 403(f) of the Act.

This letter is not intended to be an all.inclusive list of deficiencies
at your facility. As a manufacturer of materials intended for animal
feed use, you are responsible for assuring that your overall operation
and the products you manufacture and distribute are in compliance with
the law. We have enclosed a copy of the FDA's Small Entity Compliance
Guide to assist you with complying with the regulation. You should take
prompt action to coneet these violations, and you should establish a
system whereby violations do not recur. Failure to promptly correct
these violations may result in regulatory action, such as seizure and/or
injunction, without further notice.

Our investigators also found that you mixed and distributed a cattle
feed containing Lincomycin, a drug not indicated for use in cattle.
Further, you did not flush the mixer, storage bins, and bulk truck used
in the manufacture of the feed containing Lincomycin. The failure to
adequately flush this equipment immediately following this feed caused
the subsequent cross-contamination of the cattle feed, dairy cow feed
and calf feeds that were handled in this equipment after the original
product. You should implement procedures and/or practices to prevent the
recurrence of this type of violation.

You should notify this office in writing within fifteen (15) working
days of the receipt of this letter of the steps you have taken to bring
your firm into compliance with the law. Your response should include an
explanation of each step being taken to correct the CGMP violations and
prevent their recurrence. If corrective action cannot be completed
within 15 working days, state the reason for the delay and the date by
which the corrections will be completed. Include copies of any available
documentation demonstrating that corrections have been made.

Your response should be directed to Stephen J. Rabe, Compliance Officer
at the address listed above.

District Director
Cincinnati District

Attachment: Small Entity Compliance Guide

Cc:
Scott A. Crossen, Branch Manager
Agri-Mark Farmers Co-op, Inc.
6800 Chestnut Street
Sterling, OH 44276

http://www.fda.gov/foi/warning_letters/g1645d.pdf

sadly disgusted in Bacliff, Texas USA
Terry S. Singeltary Sr.

ALSO, SOME IMPORT MAD COW NEWS;

Subject:
Re: BSE, Greece 7/6/01 [re-potentially tainted BSE pathogens
coming through custums?]
Date:
Tue, 28 Aug 2001 21:39:50 -0700
From:
"Terry S. Singeltary Sr." <flounder@wt.net>
Reply-To:
Bovine Spongiform Encephalopathy <BSE-L@uni-karlsruhe.de>
To:
BSE-L@uni-karlsruhe.de
References:
1




######## Bovine Spongiform Encephalopathy <BSE-L@UNI-KARLSRUHE.DE>
#########

Greetings list,

i forgot to add;

if 185,000 flights arrive from greece to US
airports a year (then consider other flights
from other BSE countries), consider they only
checked 584 passengers, and of those 14 carried
meat (non-pork) items that COULD poetentially
transmit pathogens that cause BSE. then multiply
all passengers x 185,000 flights. 14 of 584
did carry potentially TSE tainted products,
damn, my siphering figures a lot of potentially
tainted products possibly made it through
customs to the USA...

TSS

"Terry S. Singeltary Sr." wrote:
>
> ######## Bovine Spongiform Encephalopathy <BSE-L@UNI-KARLSRUHE.DE> #########
>
> Bovine Spongiform Encephalopathy, Greece
>
> Impact Worksheet, July 6, 2001
>
> [ Impact Worksheets | CEI Home ]
>
> Summary:
>
> Greece reported its first case of BSE to the OIE on July 3, 2001. The
> case was a five year old Holstein cow, from a farm in the
> northern part of the country, that was diagnosed due to routine
> slaughter surveillance for BSE. It is currently unclear whether
> this cow was native born or imported. Greece had less than one percent
> of world cattle, goat and sheep stocks in 2000 and
> exported significantly less than one percent of world trade in beef and
> veal, mutton and lamb, and goat meat in 1999. In
> December 1997, APHIS prohibited the importation of live ruminants and
> most ruminant products from all of Europe including
> Greece. Due to this import ban, no live ruminants, ruminant meat, meal
> made from ruminants, or other high risk products for
> BSE were imported from Greece during 2000 or 2001 (January - April).
>
> How extensive is the situation in the affected country and what was the
> country's disease status prior to the
> outbreak?
>
> snip...
>
> Of these passengers, 14 carried meat
> (non-pork) items that could potentially
> transmit pathogens that cause BSE;
> most passengers carried from one to two
> kilograms (kg) of meat, although one
> passenger in November 1999 carried 23 kg
> of meat in a suitcase.
>
> snip...
>
> full text;
>
> http://www.aphis.usda.gov/vs/ceah/cei/bse_greece0701.htm
>
> greetings list members,
>
> i wonder how much potentially TSE tainted beef got _through_ customs?
>
> Terry S. Singeltary Sr., Bacliff, Texas USA

KIND REGARDS,
TSS

---
Back to (Current) Schedule Back to Schedule History 2002 . VeganCowboyScientist.org (home)